Baby Zinc Diaper Cream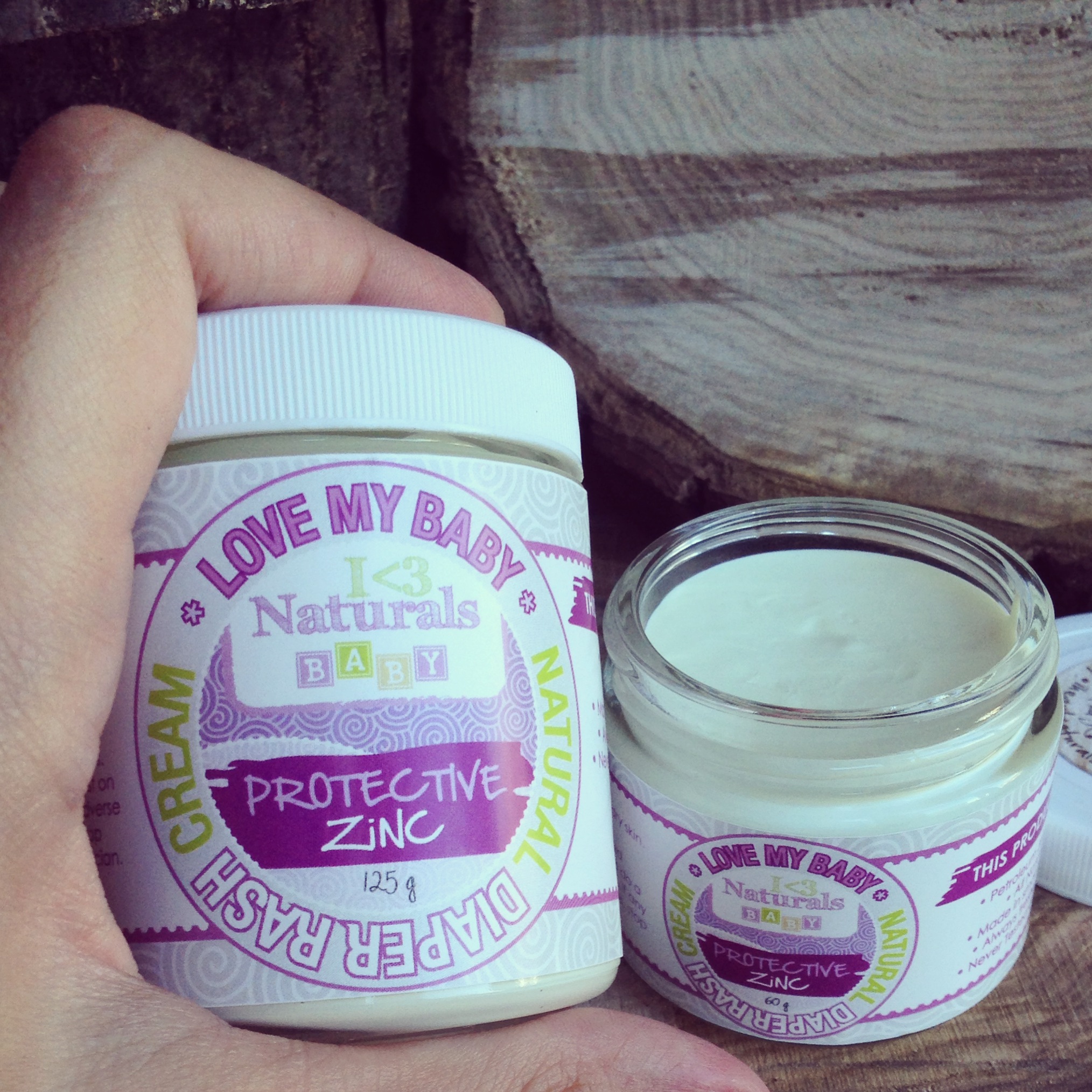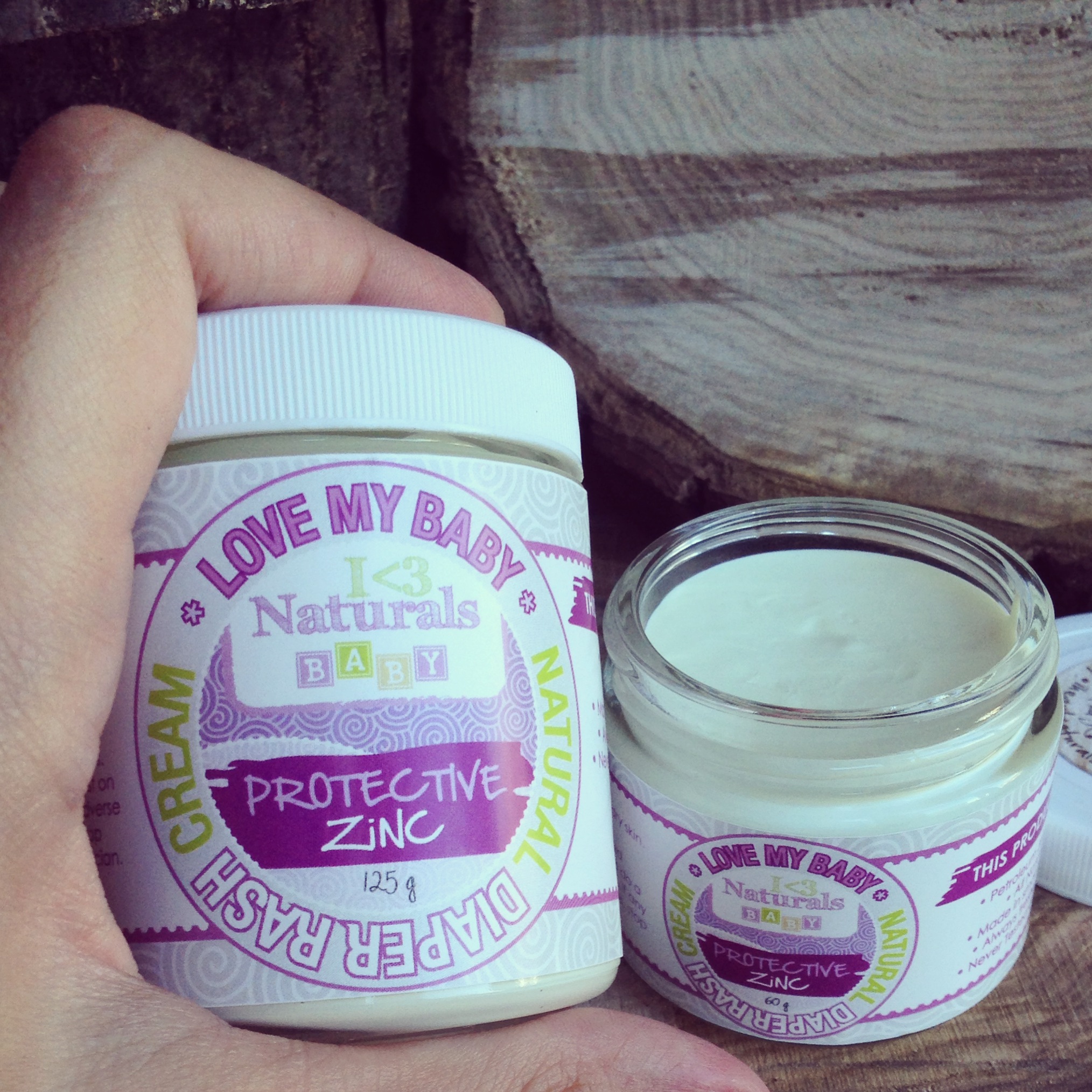 sold out
Baby Zinc Diaper Cream
62 g (2 oz) / 125 g (4 oz).
♥ This IHN Zinc Cream/Balm has been reformulated over 100 times to ensure it's greatness! So many parents will apply diaper rash preventative products on their babies tush almost everyday for close to 2 whole years!!! Why not use something 100% natural that is also incredibly effective?! The IHN Diaper cream/balm contain oils that have been infused with herbs (all organic or wild crafted) to deliver a step further with their natural healing properties. So what's this product's bonus feature? It smells wonderful with lovely floral notes thanks to the chamomile, calendula and lavender flower infusion! Version pictured is 125 g (4 oz). Cloth diaper safe balm will be up soon!Please read below for additional product description. ♥
INGREDIENTS: Organic naturally refined shea butter, organic extra virgin olive oil infused with organic or wild crafted calendula petals, chamomile flowers, chickweed, plantain, st-john's wort yarrow, echinacea and comfrey leaf, castor seed oil, non-nano zinc oxide (22%), organic virgin coconut oil, jojoba oil, arrowroot powder, pure Canadian unrefined beeswax.
Packaged in a glass jar to preserve the purity of the ingredients. Small batches are made to ensure a fresh product upon delivery. Our zinc is non-nano with a mess size of 325 nm (particles are larger so they sit on the surface of the skin). Please note that production times vary between 1-3 days before a product is then shipped.
DIRECTIONS:
Gently rub on clean and dry skin. Do not "double dip" the same finger in the jar as to avoid introducing bacteria to your cream/balm. Please note that the ideal temperature for this product is between 22 - 27 degrees Celsius, this product will feel stiffer in colder temperatures and will soften when in warmer temperatures. This product can melt if exposed to a rather hot temperature.
PRECAUTIONS: For external use only. Avoid contact with eyes. Always do a patch test on forearm first to verify if any allergies to a natural ingredient exists. If any adverse reaction develops, stop use & contact a physician.
** Remember to change your baby when you notice their diaper being soiled to limit skin irritation as no cream can properly protect your baby's skin from the bacteria of urine and fecal matter for very long periods of time between changes. If you notice that nothing seems to be helping your baby's diaper rash, it may be and indication that your child may be reacting to a food they're eating as it passes through their urine and fecal matter and sits on the skin. Dietary changes may be needed to eliminate the cause of the skin irritant.
Do you have any allergies? We can sometimes make subtle changes in our ingredients to accommodate certain sensitivities. You can access our custom recipe form to make an inquiry regarding a custom formulation. We will help out whenever possible!
Always read our Shipping & Policies section before purchasing from IHN.
I HEART NATURALS IS DEDICATED TO MAKING PRODUCTS THAT ARE:
* Made of all Natural ingredients.
* Made from all Vegetarian or Vegan ingredients.
* GMO Free
* Plant based Cold Pressed Oils.
* Soy Free (as it is a common allergen).
* Recyclable and reusable packaging, primarily glass jars.
* We use Organic ingredients as much as possible.
WE NEVER USE:
Water, GMO's, Fragrances, Synthetic ingredients, Animal derived ingredients, Parabens, Sulfates, Alcohol, Dyes or Artificial colorants, Preservatives, Fillers, No Animal Testing, Mineral Oils or Petroleum.