Baby Massage Whip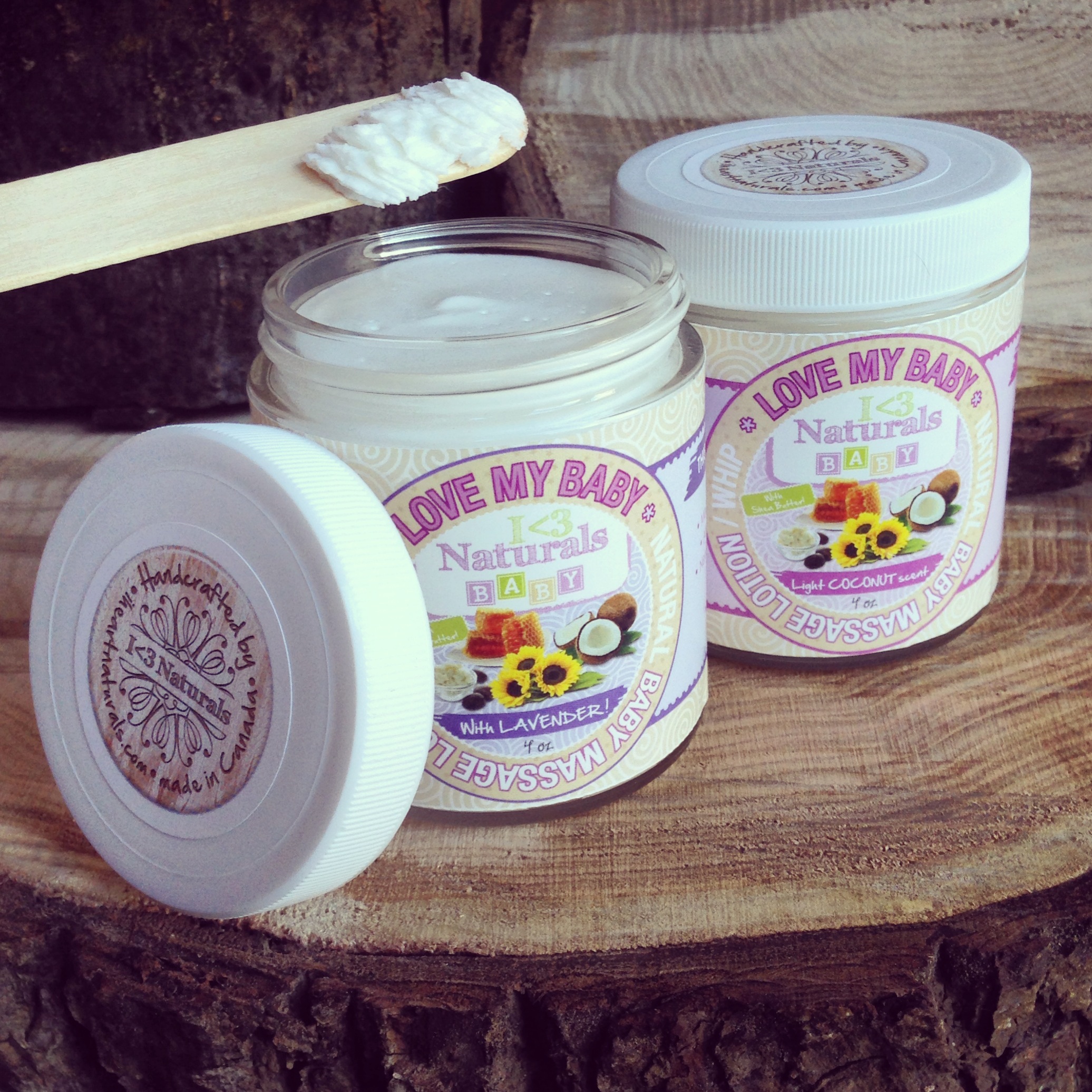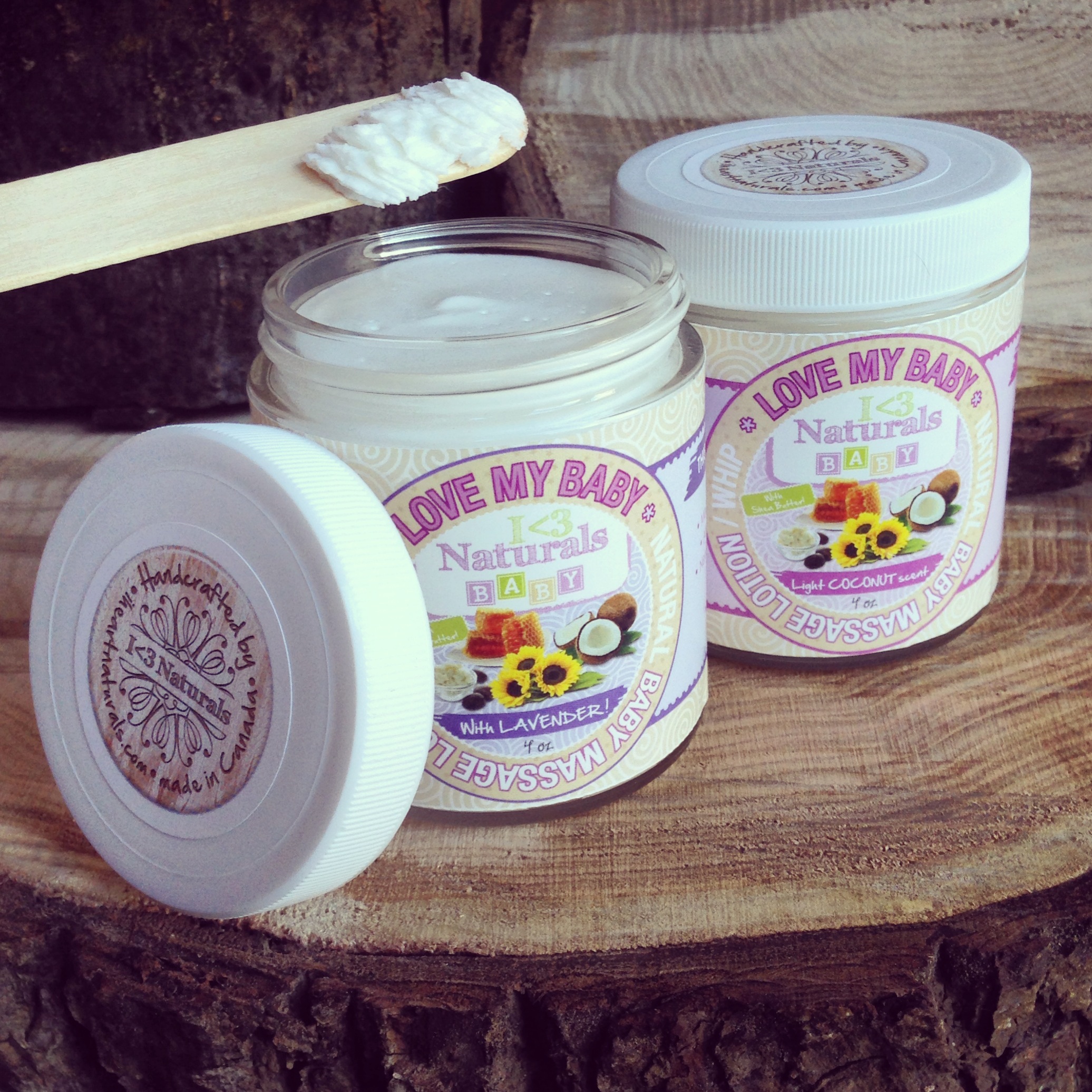 sold out
Baby Massage Whip
120 ml / 4 oz.
♥ This fluffy mousse like goodness is whipped to perfection, and was created with a newborn baby's skin in mind! This whip has a short list of simple, gentle and nourishing ingredients that will help sooth, hydrate and spoil your baby's skin. Because no water is added, this whip is technically NOT a lotion, but it can be used as a replacement to the lotion phase post bath time, and just a little will go a very long way! You can choose between our ultra simple version or add a touch of lavender oil for a little added relaxation! (Lavender oil option for babies 3 months and older). Please read below for additional product description. ♥
INGREDIENTS: Organic naturally refined shea butter, organic virgin coconut oil, organic Sunflower oil, pure Canadian unrefined beeswax, Tapioca Starch. For the lavender version, we added 2 drops Lavender essential oil per 4oz.
Packaged in a glass jar to preserve the purity of the ingredients. Small batches are made to ensure a fresh product upon delivery. Please note that production times vary between 1-3 days before a product is then shipped.
DIRECTIONS:
Gently rub a small amount in the palm of your hands (start off with a nickel size) & massage on to skin for a hydrating relaxing baby massage. Please note that the ideal temperature for this product is between 22 - 27 degrees Celsius, this product will feel stiffer in colder temperatures and will soften when in warmer temperatures. This product can melt if exposed to a rather hot temperature.
PRECAUTIONS: It's always best to avoid any essential oils on babies younger than 3 months. For external use only. Avoid contact with eyes. Always do a patch test on forearm first to verify if any allergies to a natural ingredient exists. If any adverse reaction develops, stop use & contact a physician.
Do you have any allergies? We can sometimes make subtle changes in our ingredients to accommodate certain sensitivities. You can access our custom recipe form to make an inquiry regarding a custom formulation. We will help out whenever possible!
Always read our Shipping & Policies section before purchasing from IHN.
I HEART NATURALS IS DEDICATED TO MAKING PRODUCTS THAT ARE:
* Made of all Natural ingredients.
* Made from all Vegetarian or Vegan ingredients.
* GMO Free
* Plant based Cold Pressed Oils.
* Soy Free (as it is a common allergen).
* Recyclable and reusable packaging, primarily glass jars.
* We use Organic ingredients as much as possible.
WE NEVER USE:
Water, GMO's, Fragrances, Synthetic ingredients, Animal derived ingredients, Parabens, Sulfates, Alcohol, Dyes or Artificial colorants, Preservatives, Fillers, No Animal Testing, Mineral Oils or Petroleum.